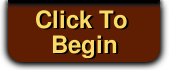 Fearless Writer Professional Critiques
Professional Critique Service
Story is more than the sum of the writing parts—plot, character, conflict, setting, dialogue, pacing, scene, sequel, turning points, theme. The whole of these parts become great when powered by the author's unique outlook and the author's own purpose in writing.
Laura's critiques look at all the writing elements with the goal to strengthen the story, sharpen the writing, and to take full advantage of the author's unique focus and strengths. This focus strives to engage the story with the strengths, to cultivate the full, unique and wonderful capacity of the author. The aim is to promote insights for the author and, consequently, create an experience for the reader that expands beyond the story.
Professional critiquing is a skill and an art, drawn on experience and knowledge, thoughtful and comprehensive analysis, attention to detail, capacity to see into the story and the author's intent, dedication to story purpose, a positive outlook, and a commitment to extrapolate the best of the author.
What you can expect from the critique
Editing and comments on the manuscript
Comprehensive Letter of Analysis evaluating strengths and weaknesses of story and craft, with suggestions for improvement
Character Arc forms that detail the strengths and weaknesses of the character journey. Story Arc form with main plot points. Of significant help as a revision guideline.
Problem-solving brainstorming when necessary
Follow-up: Now it's your turn to ask the questions, to clarify my responses, and bring up any burning issues I might not have addressed.
All written edits on the manuscript and suggestions in the forms and analysis letter belong to you, the author, solely for the purpose of improving your story.
What this critique is not
This is not a line edit. Laura will mark line edits she sees—typos, spelling, grammar, etc—but her focus is story development.
My sincere aim is to help you become a great writer of great stories, however, this critique is not a guarantee of fixing your manuscript, nor that it will sell. This critique is not a recommendation from me to any potential editor or agent, thus none of my comments to you may be used as an advance blurb for your work.
CRITIQUING RATES
COST: $3.00 per ms page (see format below)
Due upon receipt of manuscript
Note: These rates are for full manuscripts.
DISCOUNT AVAILABLE on subsequent assessments of the revised manuscript. The amount of discount is applied on an individual basis and ranges from 10% to 20%. The discount depends on the amount of revision to the manuscript and the number of times resubmitted for critique.
Follow-up Services: Additional follow-up by email or phone available at the rate of $30 per hour.
CRITIQUING SCHEDULE
I generally allow six weeks from receipt of the manuscript and payment to the return with comments, editing, and letter of analysis. Expect manuscript and comments returned six weeks after the beginning of the month.
These are extremely space-limited. Some months will have four sessions available, others perhaps only two.
Please contact Laura Baker with any questions and to schedule your session.
FREE 5 page Sample Critique
In our everyday lives, we seek the opinions of those whose advice we value. So, allowing your work to be critiqued should not be a leap of faith. To begin our relationship, I offer a FREE 5 PAGE SAMPLE CRITIQUE. This is available for first-time clients only.
I can usually schedule this within a few weeks.
This sample critique includes:
Editing on the ms, including possible solutions to problem areas
A brief (up to one page) overview of strengths and weaknesses of story and craft
These should be the first five pages of the manuscript
Information About Submissions
I request both electronic and hard copies. When you send the hard copy, include an SASE for return of the manuscript and all comments.
I also require the synopsis of the story and a cover letter, describing your writing history.
Format for submission:

23 – 25 double-spaced lines per page
Minimum of 1" margins all around
12 point font, Times New Roman or Courier preferred
Payment for coaching, critiquing and classes
An invoice will be provided to you. Payment may be made via PayPal or check.