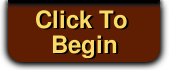 Fearless Writer Coaching
Coaching sessions are month-long and based on Laura's brainstorming classes (The Purposeful Writer, Discovering Story Magic, and Laws of Motion). (Click here for class details.)
Sessions begin with a focus on story core and author purpose, then proceed to specific areas of concern to the author. This may be brainstorming the large scenes including turning points, the set- ups, the transition scenes, secondary characters and their respective large scenes, and external plot points. In other words, all those things you would expect from brainstorming on a novel, guided by the author according to her needs.
The coaching focuses on that author's style and personal strengths, with the goal of bringing to life the author's unique vision in a compelling story.
These sessions are an answer to the many requests for personal mentoring on a very limited-space basis.
Who can benefit from this coaching?
New writers, newly published authors, and veteran authors have all seen results from working with Laura. Her coaching focuses on each individual author and that author's style and personal strengths--with the goal of helping the author bring to life her unique vision in a compelling story. New writers have said that the coaching helps them envision the story they really wanted to write. Veteran authors, especially those changing genre, are looking for fresh input and professional guidance commensurate with their own knowledge and experience. One thing they all gain is insight into what makes their stories special, their "hallmarks," and strong, positive guidance to their story vision.
What you can expect from the coaching
Dedication to your vision of your story
Expert guidance into your strengths, how to best take advantage of those to create a compelling story
The skills to "think ahead" on your story, suggesting plot events and scenes, anticipating problem areas, in order to create plausible action and surprise.
Ability to dig deep to what matters to you and bring that to life in your characters
Promise of personal attention
Your role in the brainstorming
The great stories have a purposeful vision. And so the brainstorming itself needs to have purpose and structure. This won't be a free-for-all brainstorming because we would end up going in circles and wasting your time.
Laura will start with questions about your storytelling purpose, your antagonist, protagonist, and what your story is really about. You don't have to have all the answers, in fact the brainstorming can begin right here.
Coaching Rates
Month-long:
COST: $500.00*
Two-week:
COST: $250.00*
These prices include the lesson materials of Fearless Writer and Laws of Motion. If you have taken these classes or are a returning client, the price is reduced.
Coaching Schedule
These are extremely space-limited. Some months will have four sessions available, others perhaps only two.
Please contact Laura Baker with any questions and to schedule your session.
Follow-up services:
Additional follow-up by email or phone available at the rate of $30 per hour.
Payment for coaching, critiquing and classes
An invoice will be provided to you. Payment may be made via PayPal or check.