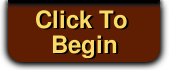 Fearless Writer Classes
Discovering Story Magic: Silver Linings Playbook
May, 2 2022 - May, 27 2022
Cost: $90.00
Register: http://writeruniv.com/classes/discovering-story-magic/

DISCOVERING STORY MAGIC RETURNS!
The Acclaimed method for creating a story they can't refuse.

When you are writing:
Do your characters become three-dimensional and alive?
Do conflicts escalate in a tight, interwoven plot?
Do your subplots and secondary characters broaden the scope and deepen your story?
Do you know the bedrock truth underlying your story?

Create this kind of MAGIC every time you sit down to write. You will learn:
How to create compelling characters with sustainable conflict
What Inciting Incident throws your character into the story of his life
How Character Flaw causes action
How to brainstorm a villain from your protagonist's flaw
Who are the secondary characters for your story?
What is the theme that gives purpose to your story
And so much more!

DSM classes offer individual, focused guidance and brainstorming on your stories and the option of simply watching others as the magic of creating a story unfolds real-time.

These interactive, hands on classes give you tools and skills to make your writing more powerful from the start.

DSM works for all genres of popular fiction and for all levels of writers: multi-published, newbies, plotters and pantsters. All have used DSM's flexible tools to produce salable fiction by weaving together character, conflict, plot, black moment and realization from the beginning of the writing process through revision.

Endorsements of Story Magic:
"I have no doubt that the story and character development techniques I learned through Discovering Story Magic took my writing from passable to publishable. For the first time, I was able to see a clear process of storytelling that gave me a path without forcing the direction of my story and provided a structure without putting me in a box."

"The day after I took the seminar, I used everything I'd learned to crystallize characters and map out a plot using a story premise that had previously been nothing but a cobweb of ideas. Within a few days, I was able to start writing and within a few months, I'd finished the book that became my first sale to Pocket Books. One reviewer called that book "breathtaking...a novel from the soul." No...it was a novel from Discovering Story Magic! Since then, I've sold 14 books to two publishers, within three subgenres under two slightly different names. I've completed ten manuscripts and every single one starts with Story Magic!"--Roxanne St. Claire, national bestselling author and 2005 RITA finalist.

"As a writer, I feel obligated to provide my readers with a minimum of two things: believable, interesting characters and a coherent plot. STORY MAGIC, used correctly, is a no-fail system for achieving that--and more. I recommend the system to any writer, new or established, attempting to make a sale in today's highly competitive publishing environment."--Jasmine Cresswell, USA Today bestselling author of more than sixty novels.